Team
Jim & Sons Transmission is pleased to introduce the team responsible for making ours the best automotive transmission repair shops serving the Cuyahoga Falls, North Canton and greater Akron Ohio community. Our two Akron area shops are dedicated to ensuring our customers are completely satisfied and know that our technicians repaired, serviced, or rebuilt their transmission correctly. Jim & Sons Transmission strives to hire only the best auto transmission specialists in Cuyahoga Falls, North Canton, and Akron. Our technicians and rebuilders are professionally trained, ASE Certified, and regularly attend transmission industry seminars to keep up with constantly changing automotive technologies. To learn more about the technicians and other team members working at two Akron area shops in Cuyahoga Falls and North Canton, click on any team member listed below. Please feel free to
request a price quote
or
schedule an appointment
at any time using our online forms.
Cuyahoga Falls
Jim Currier
Owner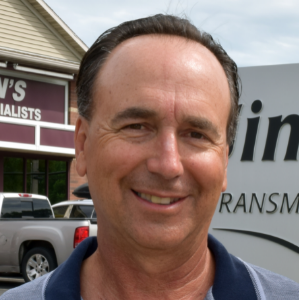 Jim got his start in the transmission business in 1960, sweeping the floors in his fathers shop. Transmissions have been in his blood ever since. He is married and had 4 children and 2 step sons. His hobbies are boating, snowmobiling, and restoring his 1956 Chevy.
Dan Currier
Shop Manager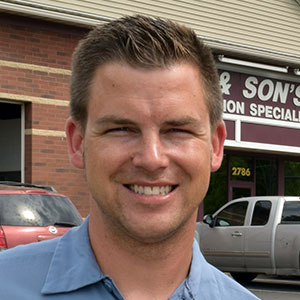 Dan is 3rd generation and is Jim's youngest son. Dan started working at Jim & Son's as a little kid getting instructed by the builders on where to place check balls in valve bodies and scrubbing floors. From there, he worked his way through the ranks and gained a complete knowledge of the transmission industry. Dan is currently our Shop Foreman and Lead Diagnostic Technician. Dan and his fiancé Erin welcomed home a baby boy, Riley, who was born on November 2010 and daughter Kinsley, who was born august 2015. In his free time, Dan stays busy by building street rods, spending time with his family and also loves to go boating and anything outdoors.
Max Currier
Shop Manager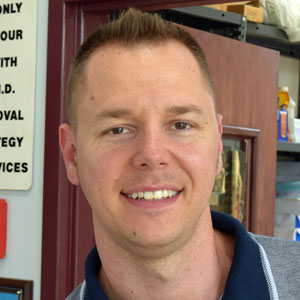 Max is a Service Advisor and is Jim's middle son. With over 20 years of experience, Max has worked his way through the ranks of the company, from doing clean-up to rebuilding transmissions. He has a vast knowledge of the business. Max is a true people's person. He enjoys meeting new customers and building friendships. Many of our current and long time customers stop by just to say hi and have conversations with him, even if it isn't car related! Max is happy married to Rachael. Together they have darling 8 & 2 year old girls named Fiona and Jaida. In Max's free time, he enjoys working out, riding 3-wheelers, jet skiing, camping, and napping with his daughters on the weekends.
Beverly Watson
Office Manager
Beverly is our Office Manager. She is responsible for all the bookkeeping and accounting related functions in the office, as well as answering the phones, setting up appointments and providing our customers with the highest standard of customer service. Bev was born and continues to live in Cuyahoga Falls and is married to Donald also of Cuyahoga Falls. In her free time, Bev enjoys walking with her canine-kids, Trudy & Rocky, bowling, softball, photography and the Cleveland Indians. She & Jim are 1st cousins bringing additional family into the business.
Paul Posze
Rebuilder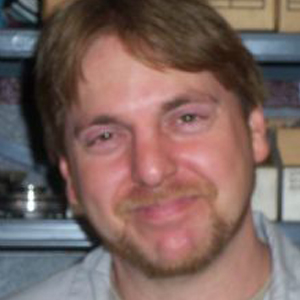 Paul has been employed with us since the summer of 2002 and is one of our Transmission Rebuilders. He has worked in the transmission industry for 24 years. When not at work, Paul enjoys old muscle cars and is also an avid firearms collector.
David Lorentz
Technician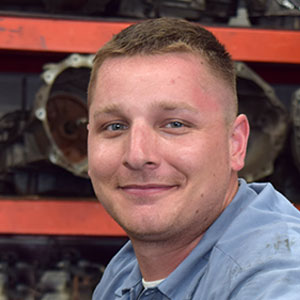 David, Jim's stepson, has been with the company for 9 1/2 years. He is a very hard worker and enjoys being a Driveline Technician very much. He feels it is very important to remember to treat a customer's vehicle like you would your own. David loves winter but hates snow. In Daves free time he umpires for multiple baseball leagues.
Chuck Eakin
Technician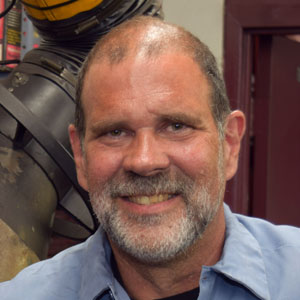 Chuck is the Converter Specialist and keeps very busy rebuilding all of the torque converters. He has been with Jim & Son's for 12 years and has been a machinist for the past 33 years. He enjoys the diversity of duties including sales, welding, fabrication, maintenance, deliveries, all machine shop work, and building torque converters for our converter division Maxim Converters. Chuck's greatest achievements include being an Eagle Scout, bowling a perfect 300 game, having a beautiful daughter Jen, and getting his wife Joan, of 25 years, to marry him. In his free time, Chuck likes to go boating and camping, building cars, motorcycling, and spending time with his family.
Donny Gillette
Rebuilder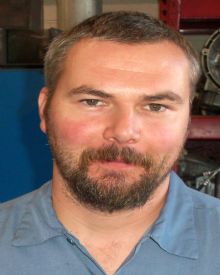 Donny is another one of our Rebuilders. He has been with us since he was a junior in high school. He is the father to two boys, Cameron and Damon. Donny enjoys building classic cars, 4-wheeling, and spending time with his boys.
Tiffany Kolar
Service Adviser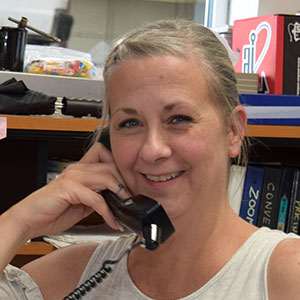 Tiffany is happily married and has a son. She is patient and has great communication skills. She goes out of her way to help whenever needed, which provides excellent support to our repair shop team. In her spare time she likes spending it with her family.
James Penny
Technician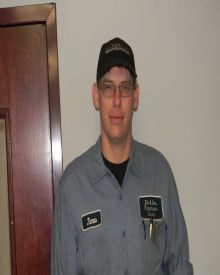 James is happily married and resides in the Akron area. He has a special interest in trucks and loves to work on our customers trucks.
Rick Novotny
Rebuilder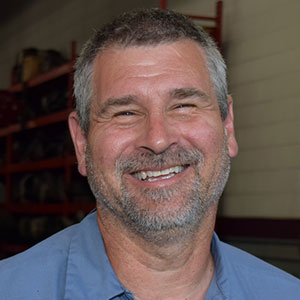 Rick is happily married to Laurel and they reside in Newton Falls. Their hobbies include farming and raising horses. Rick brings over 30 years of Transmission experience to our team.
Jake Adams
Technician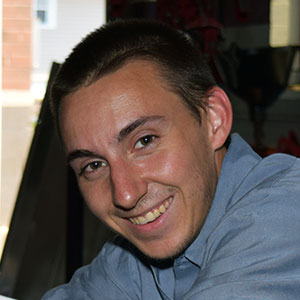 Jake is another family member that has joined Jim and Sons. He has a big family that includes: his mom, dad, sister and two brothers. In his spare time he loves spending time outdoors hunting, fishing, and riding his dirt bikes and four-wheelers.
North Canton
Wayne Savage
Shop Manager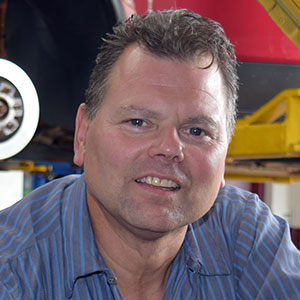 This year 2019 marks the 36th anniversary for Wayne as a member of the Jim & Sons team. We are very privileged to have such a dedicated and knowledgeable transmission specialist with us. He currently is the center Manager of our Transmission Repair Shop in Canton. Wayne attends many seminars and classes to keep current with this ever-changing trade. Wayne has been married to his wife, Laurie, for more than 20 years. They have two children, Douglas and Grant. Both boys keep them busy with sports, band, and boy scouts. When not at work, Wayne enjoys participating in his son's Boy Scout troop activities, being a member of the German American Club, and taking care of his rental properties.
Scott Benedum
Technician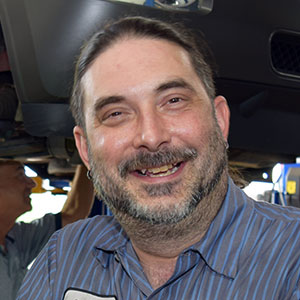 Scott is our Lead Driveline Technician, with over 20 years of experience in the auto repair industry and 17 years specializing in transmissions. He has been ASE certified in transmission repair for over 10 years. Scott is also an avid dart player. He has been competing at darts for over 20 years. Scott is a loving and devoted father to his five children. He is currently married to Corrina and resides in Akron
Dawn Adams
Office Manager
Dawn is the office manager at our North Canton shop. She brings a beautiful smile and cheery disposition along with 20 years of customer service experience. Recently, Dawn married into the family of Jim and Sons (married Max's father in law). She is the mother of 2 boys and 11 beautiful grandchildren. In her spare time she enjoys camping, vacationing and spoiling her grandchildren.
Gordon Boyd
Rebuilder
Gordon has been employed in the automotive industry for 28 years. Gordon and his wife Robin are the proud grandparents of five beautiful grandchildren. They enjoy traveling and hope to make it to the South Pacific one day. In his spare time, Gordon enjoys golfing and doing home remodeling projects.
Jim & Sons Transmission
2786 Front St., Cuyahoga Falls, OH
Driving Directions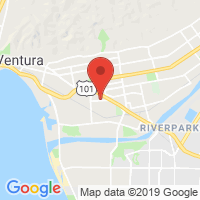 Weekdays:
8:00 AM to 5:30 PM
Closed Weekends
6994 Sunset Strip NW, North Canton, OH
Driving Directions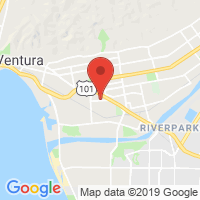 Weekdays:
8:00 AM to 5:00 PM
Closed Weekends
Special Offers
FREE
Check Engine Light Offer
Check Engine Light On? Get a Free Inspection!
$10.00 OFF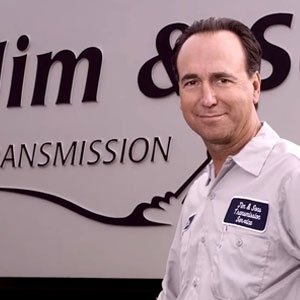 $10 Off Any Transmission Service
Offer to save $10 off any transmission service or repair.
$50 OFF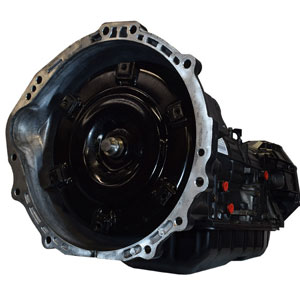 SAVE $50 - Major Transmission Rebuild
$50 Off Any Major Transmission Rebuild When Scheduling Online!
Cost Cutting Offers

Affordable Financing

Ask the Experts