About Us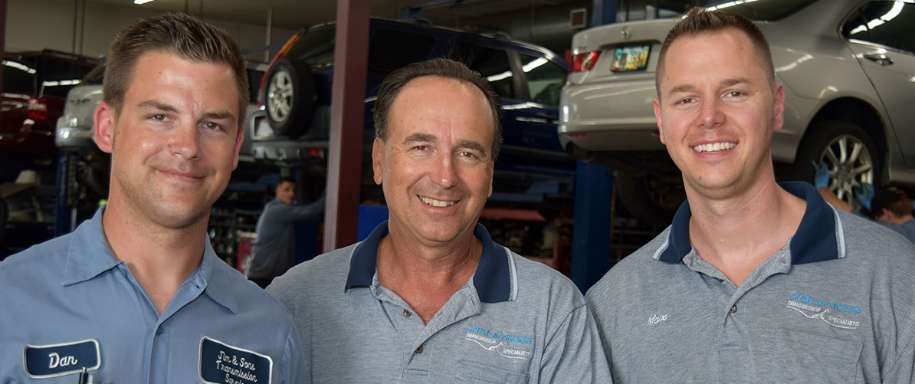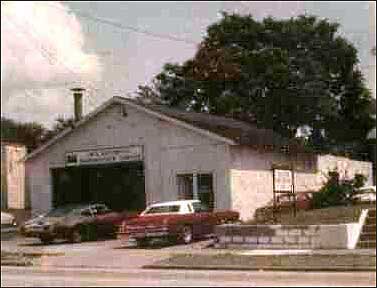 Jim's Transmission Service was started in 1958 by Robert James (Jim) Currier Sr. in a small garage on Cuyahoga Falls Ave. in Akron. He moved the shop in 1962 into the building pictured to the left, which was located on North Main St. next to the current Alexander Body Shop in the North Hill area of Akron.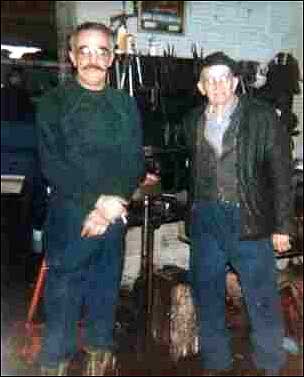 Jim Sr., pictured on the left, shared the building with a general auto repair business run by Al Rothgeb. Transmission repair was done at the North Main St. location for many years without the benefit of air tools. There were no lifts at North Main St. so transmission removal, installation, and service were all done on the floor utilizing floor jacks, jack stands, and mechanics creepers! Jim's sons, Jim Jr., Chuck, and Mike all worked at the shop off and on. Jim and Sons Transmission remained at the North Main St. location for twenty years until 1982 when the business was moved to 2679 Front Street, the corner of Bailey Road in Cuyahoga Falls. In January of 1990, Jim Sr. passed away due to cancer at the age of 62. He is sorely missed by all.
In July of 2002, the business was moved to its new and current location at 2786 Front Street.
Jim Jr. is the current owner of the shop. Two of Jim Jr.'s sons, Max and Dan, and stepson David Lorentz, also currently work at the shop, along with first cousin Beverly Watson. Continuing the tradition of a family-owned and operated business.
Our current state-of-the-art facility features 17 service lifts, the latest in diagnostic and testing equipment, and has a fully equipped machine shop for torque converter rebuilding.